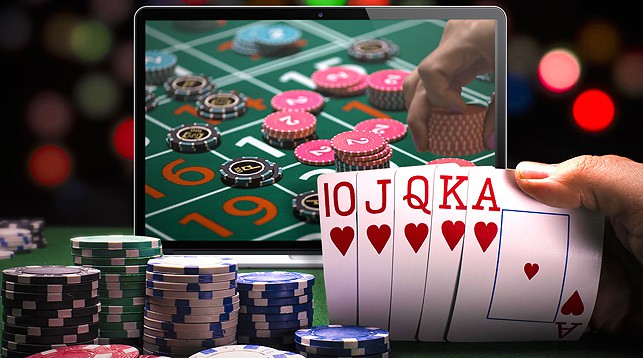 Many people who want to dive into the world of online casinos are wary of depositing money into their online casino accounts. New players often wonder what options are available to them, whether it is safe to share their financial information with online casinos, whether they need to pay special attention to something when making deposits.
The good news is that making a deposit at an online casino is not much different from buying something on a website or from any other online transaction that you have had to deal with. While the options available to you will vary depending on what is available to you and where you live, there will always be ways for most customers to transfer funds to their online casino account securely, safely and without any problems.
Credit and debit cards
Credit and debit cards are probably the most popular payment option in the world today when buying anything online. And, of course, they are often used in online casinos as one of the deposit methods.
Of the well-known brands, Visa and MasterCard are most often used in the online gambling industry as deposit options. Some sites also accept deposits using American Express or other cards, although these options are less common.
The main potential issue when making a deposit using a credit or debit card is whether such a transaction will be accepted. Visa and MasterCard are issued by thousands of banks around the world, and the management of these banks differ significantly when it comes to processing gambling transactions. This means that one card may not be accepted on some site, but another card will be accepted there. In this case, the first card may well be accepted in another online casino.
This problem exists all over the world, and it is especially acute in the United States, where the card acceptance rate can be quite low even on regulated sites in states such as New Jersey – banks (and the online gambling industry in general) are striving to develop efficient a system for categorizing gambling transactions. This does not mean that you cannot use a credit or debit card, but it does mean that you sometimes have to experiment a little before you find the best working card / site combination for you.
Electronic wallets
Another popular way to send money over the Internet is by using e-wallet sites, places where you can keep your money in a specific account and spend it online as needed. You can also transfer this money to your bank account. These sites offer a convenient way to spend money online without having to constantly withdraw funds from your bank account. This has made this method popular in e-commerce as well as in the online gambling industry.
Perhaps the most famous e-wallet in the world is PayPal, which is used to process payments by many sites around the world. You might be surprised, but PayPal is not the leader in processing gambling deposits: PayPal allows licensed sites to use their services in their jurisdictions, which means that many sites cannot use the services of this payment system.
However, there are other e-wallets that offer similar options for many more sites. Neteller and Skrill (formerly Moneybookers) payment systems are two of the most famous such resources: Neteller was previously only one wallet known in the gambling industry, while Skrill gained popularity both in the online casino world and beyond. …
Banking account options
You can also use your existing bank account to transfer funds to your gambling account. There are a number of ways to do this: in many cases you can initiate a wire transfer from your bank or use the "and-check" function to make deposits to your casino account.
Another option for making a deposit is using the online banking system. These fast and convenient deposit methods use services to facilitate transfers to the site of an online casino or other merchant by sending funds directly from your authorized bank account. These services are often regional in nature: for example, POLi Payments (also known as PoliPay) is one such online banking product that is used in Australia and New Zealand.
Prepaid options
For those who do not want to share their financial information and their credit card details online, or involve their bank accounts in a casino game, prepaid cards and vouchers can be an intriguing initiative. These products allow you to purchase cards or vouchers of a specific denomination from a local vendor and then use that money to make a deposit at an online casino. You can also make these purchases in cash, eliminating the need for a bank account or credit card.
Perhaps the most famous in this category is the Ukash voucher system. The UK-based Ukash voucher system allows individuals to purchase vouchers from ATMs, kiosks or local retailers. Each voucher contains a 19-digit code. This code can then be used to shop online at stores, casinos, or other sites.
These and many other options are available at online casinos around the world, specific offers vary from country to country and from site to site. It doesn't matter which deposit method is best for you – you can always find many reputable online casinos available in your country that will allow you to use your chosen deposit method.